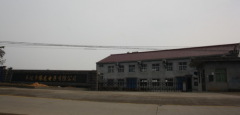 AN INTRODUCTION TO
FENGHUA E-LION ELECTRONICS CO. LTD

FENGHUA E-LION ELETRONICS CO., LTD is located in Ningbo-the most open-up city in east China. Our company is focusing on manufacturing the modified sine wave and pure sine wave power inverters as well as solar power system. We have the professional engineering groups who have ten years of industry experience.

For Power inverters series, we are now manufacturing a wide range of modified sine wave power inverters range from 70 watts to 6000 watts as the output continuous power. For the small power inverters, we have new compact designs. Most of our small power inverters (power less than 1000W), we add DC5V USB as a bonus. For most items, we are adding the digital indicator of OUTPUT POWER and INPUT DC on inverter endplates. For some higher power inverters of more than 1000W, our customer can choose them with the function of wire or wireless switch remote control.

At present, most of our products have the CE, E-MARK,PAHS and ETL approvals. Now, our clients are worldwide.
Our motto: Customers are not only our buyers but also our partners!